Tummy Tucks are a great way to get rid of excess fatty tissue and the redundant skin that accompanies it. Our procedures effectively target the area of extra volume, eliminating it and then bringing the skin together. This minimizes the "fat roll" effect, essentially smoothing out the abdominal area overall.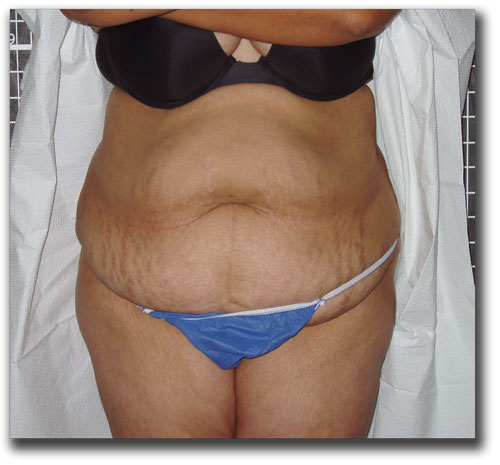 Notice on the front views that the belly button is now visible after the volumous fatty tissue and accompanying skin are excised. The before and after side views show how the bulges of underlying fat are drastically reduced to a flatter stomach profile.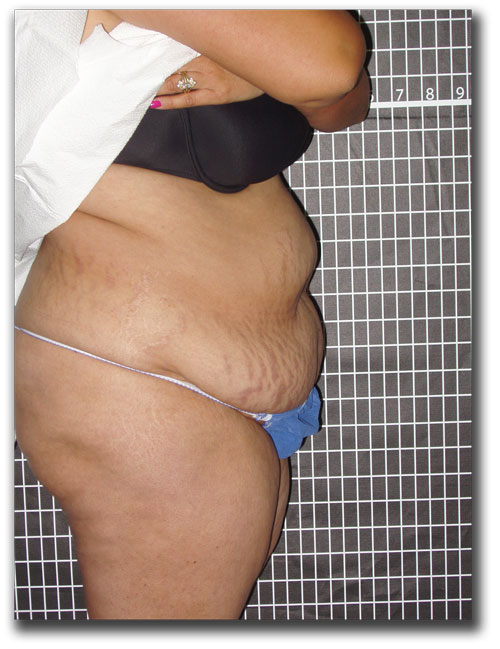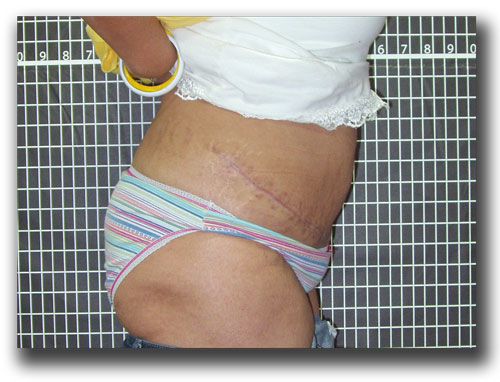 This picture is only seven days post-procedure. With the proper post-procedure care, which a patient must do, a compliant patient can have very good results with this proceedure. Patients drop pounds and inches instantly. Call today to schedule your consultation with our surgeon to see if you are a good candidate for this surgery.